Ways to Participate with ComCare International
Financially ...
ComCare International, Inc. has been recognized by the U.S. Internal Revenue Service as a 501(c)(3) organization, as such, all contributions to ComCare International may be tax deductible.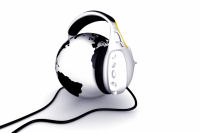 A Hearing Aid Sponsorship of $200.00 provides the hearing aid itself AND full patient evaluation, fitting of the aid, and follow-up!
General Contributions are used for general operating expenses and for reaching into new geographical areas.
Professional Equipment Contributions help provide the equipment needs of ComCare, such as equipment to set up clinics overseas. Please understand that we need to be selective about what equipment to send overseas. If you have audiological equipment that you think might have a "second life" overseas, please contact us.
If you would like to make either a financial or equipment donation, please contact ComCare International by email.

Spiritual ...
We covet your prayers:
for the guidance of the Holy Spirit
for an expanding awareness of the need worldwide
for those in need of ministry: the hearing impaired and their loved ones
for those called to minister, both local nationals and others
for providence for every need
We always thank God for all of you, mentioning you in our prayers. We continually remember before our God and Father your work produced by faith, your labor prompted by love, and your endurance inspired by hope in our Lord Jesus Christ.
1 Thessalonians 1:2-3