Testimonies From Around the World
Return to the main News Page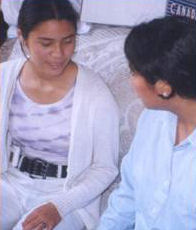 Guatemala
"Just wanted to let you know I've returned from Guatemala. It was a wonderful experience! The solar aids worked very well. I ended up fitting about 35 kids with hearing aids last week—a lot of hard work but very rewarding. I'm already looking forward to going back next year. Extremely thankful people. I was told many times they could see God's love working through me. A bit overwhelming at times!
"I will be sending the equipment back to you this week. It worked well for us. Thank you for the use of it. Looking forward to working with you in the future." - Laura Day
Mideast
"Just to let you know, our trip to Yemen was wonderful. I was able to fit 9 hearing aids on this trip. Fit the two ComCare aids on two brothers. I was extremely pleased with the results and the ease of use. This was a fact-finding mission for us and we found even more than we expected. There is a school for the hearing impaired in Hodeida with 123 students. The needs there are great. One of the men that was helping us mentioned that he had a neighbor that was hearing impaired and wanted to know if we could come and test him. When we got there, he had 15 people, with legitimate hearing losses that came to be tested! We are anxious to go back and try to meet some of the need with 100 solar powered hearing aids next year! " - Brent Hill
Bolivia
"Greetings from Bolivia! The four solar powered hearing aids you sent me have all been purchased and are working so satisfactorily that I have a waiting list or more. I would like to order four more. " - Dr. Stephen Hawthome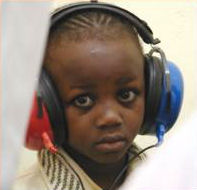 Nigeria
"Thanks for all your hard work here. The Eye and Ear clinic is making great progress under the care and direction of Dr. Bill Ardill. It should be ready for dedication in November, Lord willing. When it opens I plan to open up a clinic one morning a week. We are scheduled to study 6 months in Hausa language study first, however, in order to prepare ourselves and our ministry for greater, long-term impact. In reality, it may easily take that long before we could get a container with the otologic microscopes out here to Jos." - Dr. Joel Anthis
"I hope that some of the meetings we had with officials there will result in provision of services for the hearing impaired in Nigeria. What we did barely scratched the surface of the need. But I think I mentioned to you that the verse that kept coming to me was from Zechariah: 'Do not despise the day of small things. Not by might, not by power but by my Spirit says the Lord.' I really feel God will do a work with the hearing impaired of Nigeria." - Lisa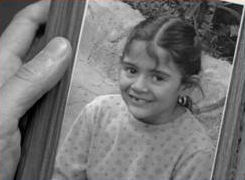 Honduras
"The mission trip was AWESOME. I had never been on a mission trip before and I just loved it! It WAS a lot of hard work, but was well worth it. To me, at first it was no different than typical at the office. It really wasn't until the last when we were packing up, that I realized importance of my being there that week.
"This young girl that I had fit a hearing aid to, had been aided previously as a child, but had been without her hearing aid for 2 years...(it had been broken and they could not afford to get it fixed or buy a new one). So the last day comes, we are packing up, and no one from outside the compound was to enter the gate... due to the amount of work that needed to be done to get us out of there. However, I turn around to hand a box of supplies to the next guy and there she is. She had begged to get into the compound to get a word to me and give me something, so they let her in. When I saw her she smiled so big and hugged me...I just couldn't help but cry...she gave me a picture of herself and on the back it read:
'I want to thank you for helping me with my audiophone. I will remember you all of my life. I wish the best for you and your friends. Thank you for helping me hear. I love you, Nahley.'
"It was at that moment that I realized God's business in having me go to Honduras: I was leery at first and unsure why I was going or if I would even be needed. God is good: He provided the equipment needed to take with us. It worked well and we had plenty of hearing aids—we had just enough (that too was a wow for me). I am grateful for the opportunity to serve. I still think about seeing that little girl when I turned around, and remember her smiling face. I will never forget how happy she was to be able to hear again. That was just one child out of many that we fit. We were so grateful to you for letting us borrow the equipment. Without it, we wouldn't have been able to identify hearing loss in anyone.
"I believe God is calling me to go back again next year. It truly was an awesome experience, one that I hope to be a part of each year. However, on next years trip I will get the solar aids. I see the major benefit in that and they just make more sense." - Lisa Pesnell
Haiti
A Haitian technician working for Missons of Love in Jolivert, Haiti, has now completed audiometric training from ComCare and is testing hearing and making custom earmolds.
Mexico
"Ministerio Efata in Ameca, Mexico, continues to help "open" the ears of the impoverished hearing impaired there with a full service clinic. This includes medical help, hearing testing, custom-made earmolds, dispensing ComCares' solar powered aid, and sharing Jesus' love with all patients who enter the door. Dr. Curiel and his staff are participating in a survey of patient hearing aid satisfaction being conducted by AuD student, Amanda Arnold."